I left the best for last. With over 50 k left to my Great Cycle Challenge goal of 500 k, and only today left to complete it I have few options. Finally, I'm going to explore this cycle to the Spicy Radish I've heard so much about. Joining me today is my constant partner in crime Ray and neighbour Ken Young. What a great cycle route!
The Spicy Radish is one of those hidden gem restaurants, tucked away in the small town of Whitemouth, a 34 k scenic cycle trip from Pinawa. Bring your appetite, you won't be able to help that after the ride, and don't pass on the dessert. We all shared one of their great homemade ice-cream cookies.
Pinawa to Seven Sisters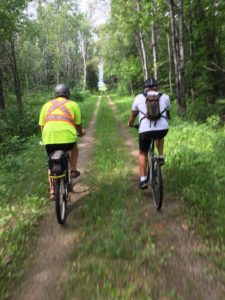 The trip begins in Pinawa on the Ironwood Trail and then out to Seven Sisters. The trail is in fantastic condition, no mud or soft spots on the entire length. It's about 14 k to the Seven Sisters Hydro Generating station. Cross the dam and cycle through the town of Seven Sisters to Provincial Road 307. There are plenty of services in Seven Sisters if you need anything: a convenience store, several restaurants and even a bar, but don't stop yet!
Seven Sisters to River Hills
Proceed west on PR 307, less than a kilometre to PR 408 to River Hills, turning south. The road is paved up to River Hills and is a very pleasant ride. We encountered almost no traffic. There's even a little park in River Hills where you can stop for a swim if it's hot. Today we didn't feel the need. Seven Sisters to River Hills is only about 4 k.
River Hills to Whitemouth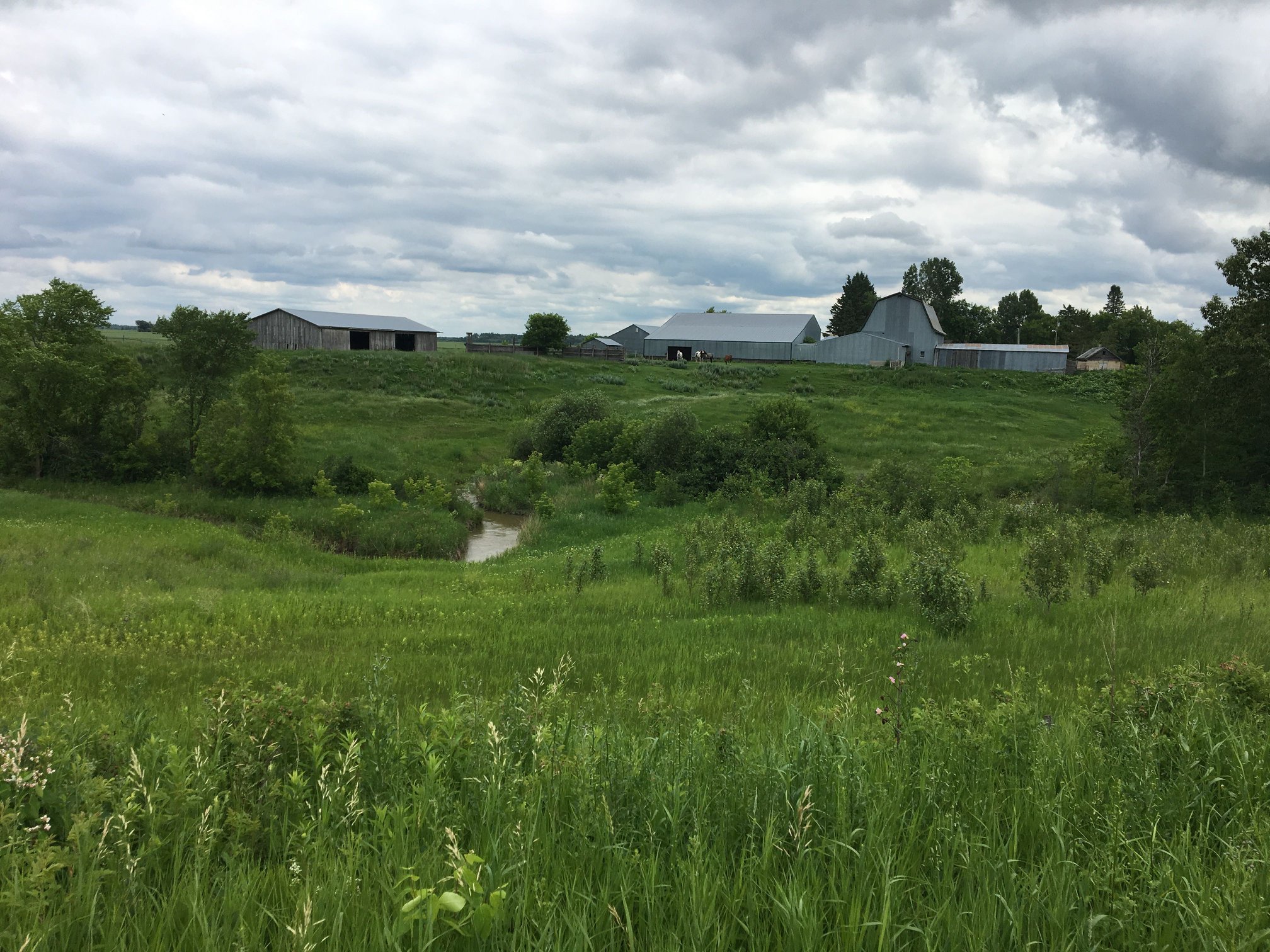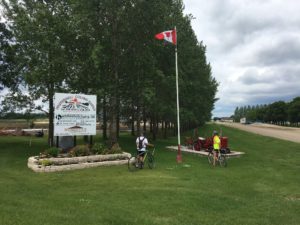 Past River Hills the road turns to gravel, but well-packed gravel that is easy to ride on. The route meanders this gravel road for 10 k through some very scenic countryside. There are all sorts of excuses to stop for water breaks. Watch for the donkeys, sheep, horses, cows and impeccably neat Whiteshell Hutterite Colony. Stop and find your tiny house, or shed at the Old Hickory Buildings.
When you reach Hwy 44 turn east and you have 5 k left to your destination. That's all the highway riding required for this whole trip, and on a Saturday afternoon of a long weekend it was hardly busy at all.
Whitemouth has a bit of history to explore in the wayside park, tanks and old farm machinery. There's also a campground here but you can't stop yet. The Spicy Radish is on Railway Street so turn left just before the tracks. Enjoy the well-deserved lunch and why not wash it down with a cold beer.
The way back seems shorter than you might expect. Total distance return: 68 k; Total time: 5 hours cycling, 6 hours total. Calories burnt: 2500; Calories consumed???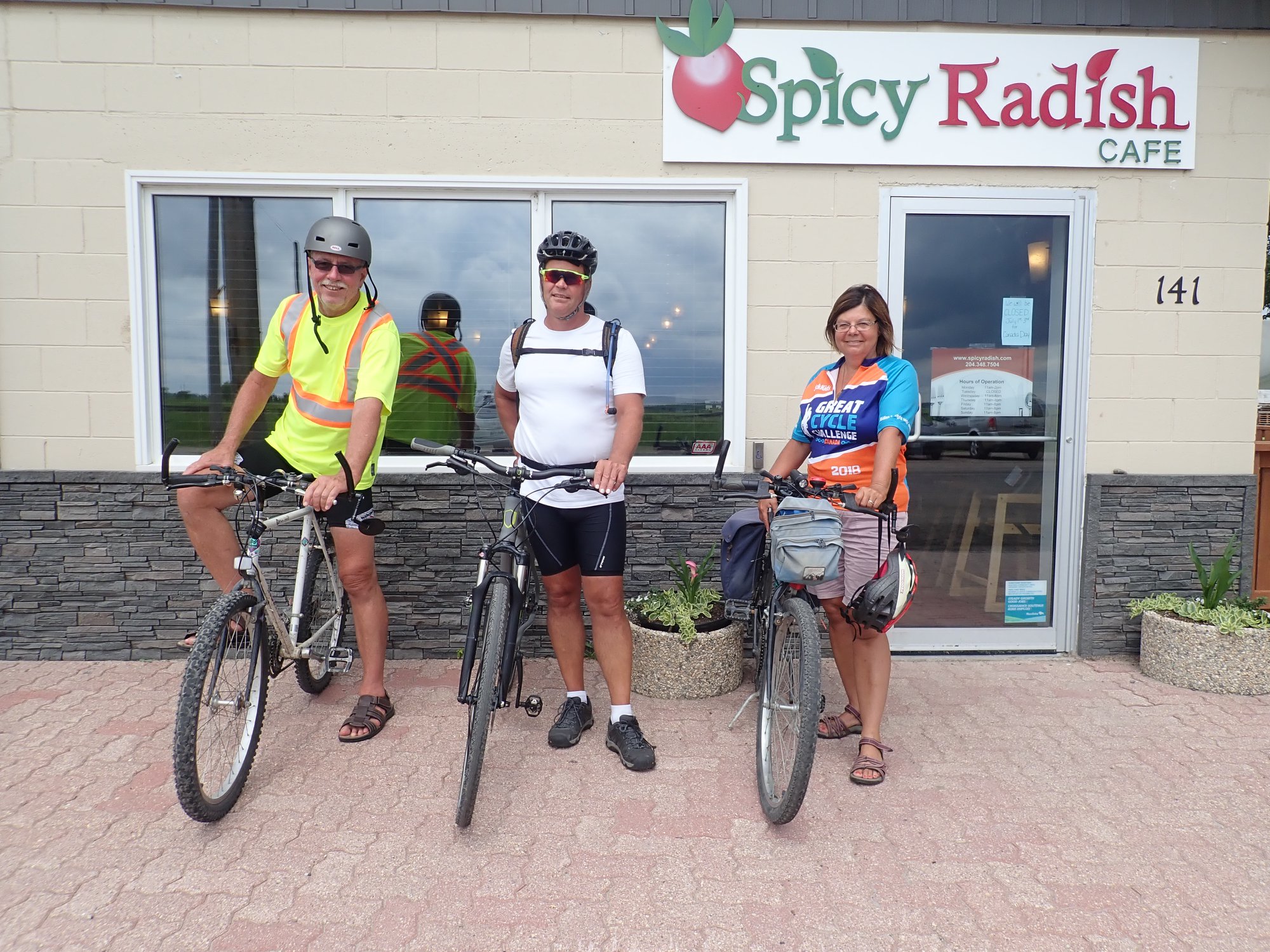 Happy pedaling!