India
Ah India, a more unlikely destination for me did not exist. My first trip to India was just a side trip, a short stopover in Mumbai on my way to Kathmandu. Like so many before me, I was drawn in, like a moth to a flame.  I have returned and returned again to this most amazing country.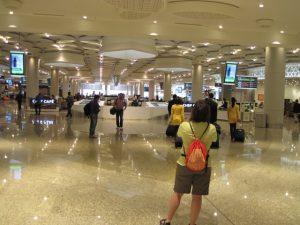 India is the most fantastic place I've visited so far.  Never have I seen such a country of contradictions, extremes, culture, religion, colour, smells and people. I have only touched the surface of this magnificent country and for a change Ray and I are in complete agreement that we will be back.
Almost 20% of the world's population lives in India – 1.3 billion people.  80% of Indians are Hindus and most of the rest are Muslim. I mention this because religion plays a larger part in the culture here than we are used to in the west, from clothing, food, custom and family.
This is one of the oldest civilizations on earth, it's thought people (hominoids) have lived here for 250,000 years! There is something tangible in the atmosphere here, maybe all those souls. It's geographic diversity is also astounding, from the highest Himalayas to the beaches of Goa and so much in between.
Varanasi is the Hindu holy city, and the oldest continually inhabited city in the world. Visit the funeral pyres  and enjoy a lassi while you watch the bodies parade down the street. The smells of Dehli can burn your eyes and wet your appetite at the same time. Mumbai's magnificent train station has a sprawling slum built right up to the tracks and golden plaques of wealthy Bollyworld stars on the sidewalk. Udaipur is the city of lakes, touted as India's most romantic city. Jaipur, the pink city takes imagination now, because the new beige paint was cheaper. Practice yoga on one of Goa's beaches, or rock on in a Russian discotheque on another.  If you get used to the food just get back on the train; it will be completely different when you get off.
Can't wait to continue my exploration of this glorious country. My blog posts tell my story. Feel free to have a read, they are linked elsewhere on this page.