Happy New Year!
wrapping up 2021
Ah 2021, what a unique year you were. You arrived so very quietly, and you are tip toeing out in matching fashion. You delivered so many lessons, it's hard to believe you were only 12 months long. While we close the book on you tonight, let's hope the lessons learned continue onto the future.
The Star of the Year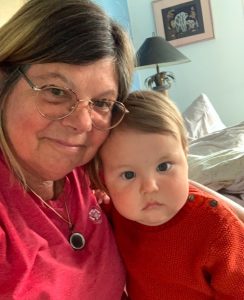 The shining star in my life this year is my beautiful grandson, Talon. Circumstances kept us on Vancouver Island longer than usual this year, and that was just fine.  Limited personal connections, but a care-giver loop hole combined to create a special bond for our family. I was able to spend true quality time with Talon, often just the two of us. We were still here for his first birthday. We have become his second home. When he climbs into my arms to cuddle and get rocked to sleep, I feel like my heart might explode.  No doubt about it, Talon has made 2021 the most loving year of my life.
The Year of Uncertainty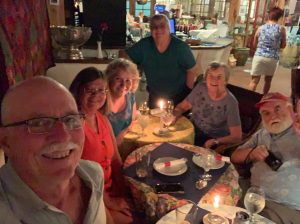 Do you remember having your hands on the steering wheel of your life? This past year feels like the first experimental self-driving car, and I'm not sure the prototype worked as expected. All plans were made to be broken. Flexibility and patience were good traits to learn in 2021.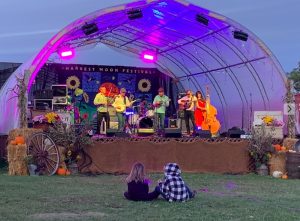 We planned to head back to Manitoba in May, then June and finally made it in July. Ah yes, July. Do you remember July? Life was normal for a brief moment in time. We even hugged a 90 year old in July. But that didn't last. We planned a toned down Folk Fest weekend in August that was cancelled but managed the Harvest Moon Festival in September that was not.
Here we are, on the last day of the year with New Year's parties cancelled yet again. Deja vu
Lessons Learned
I've never taken the many friends in my life for granted, but their value was highlighted more than ever this year. Spending 9 out of the 12 months of 2021 in our new home in Victoria was painfully lonely. A regular Thursday night games night with the Kathy's in Winnipeg was a lifeline, as was a private messaging thread with our Pinawa friends. These electronic connections have been vital for my mental health. I will appreciate and nurture these friendships more than ever now.
We may all have been in the same boat this year, but we certainly sailed it in unique ways.  I had to learn, and then practice the art of compassion for my comrades with radically differing viewpoints. I need to work on the art of keeping my mouth shut a little more. It's why you'll see fewer blog posts this year than any in the last decade.
Not all travel needs to include a plane trip to an exotic locale (although I do miss that terribly). We explored a lot of Vancouver Island in the Westie. We delivered peanut butter to Fairy Creek protesters and enjoyed secluded beach campsites. We discovered special camp spots across western Canada this fall. Where there's a will, there's a way.
Happy New Year
Who knows what the future holds, but it promises to be interesting. I wish you all a Happy New Year and a peaceful and promising 2022.
And may my WestJet flight to Mexico take off on the 7th so I can get back to travel blogging.