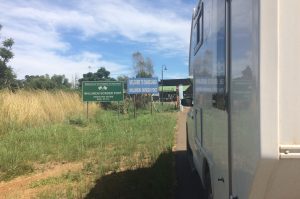 With relief we crossed the border from Mozambique into the Kingdom of Swaziland, with a friendly border guard and a 50 Rand ($5 CDN) road fee for Britzie.
The drive immediately became saner, although everything is a matter of perspective. Looking back now Swaziland was not quite as modern as we thought that day. The roads are still pot-holed and there's still a lot of slowing down and speeding up, but it was better than last week.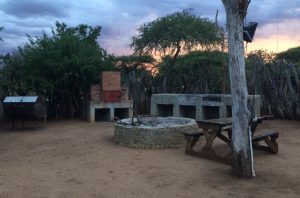 We had three choices for leaving Mozambique – to Kruger Park again, south along the east coast of South Africa and some amazing looking coastline, or through Swaziland. We elected this route because we are heading up into the Drakensberg Mountains, for a music fest, some hiking and some relief from the heat. We've also heard that Swaziland is teeming with animals.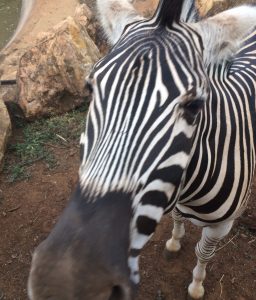 This country is ruled by a Swazi king. Most everyone here is Swazi and speaks only that language and English. I heard real pride in the country when I spoke to people. The money is on par with the Rand, in fact I got mixed currency from the ATM here. The economy seems to be quite good, with tourism being a major contributor.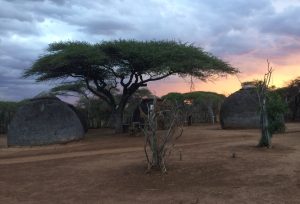 Swaziland turned out not to be our cup of tea. There may be animals everywhere, but they are not for the free-wheeling Britzie types. The country is full of private game reserves, one of which we camped at – Nisela Safaris.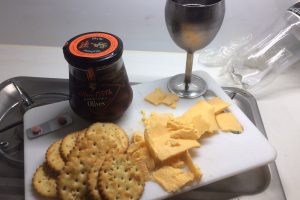 Turns out there's no way to actually see these animals unless you pay to be taken to them. We had a caged zebra to pet (and don't tell anyone but we fed him our carrots). They told us the zebra had been rescued as a baby. We had a very expensive restaurant on site, so we had wine, cheese and olives for dinner again. We were the only guests at this resort and it just wasn't the nicest of places. Just to add to the miserable-ness, it rained.
Maybe we missed the best of Swaziland, or maybe it just didn't suit us but we hightailed it out of the country in the morning through the closest exit – heading up into the mountains.