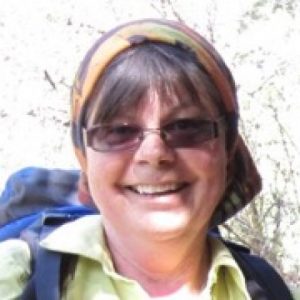 Just about one month ago, very early in the morning before my eyes were completely open, I managed to destroy ALL OF THE CONTENT of the Trail lady blog. Almost 10 years of writing destroyed. I know, I couldn't believe it either so I spent more than a week trying to recover it before I shed real tears. I thought I had backups!
In case you are wondering, I was trying to move my site when this happened. From the very beginning I had inadvertently set my site up incorrectly at  www.traillady.com/wordpress when I always wanted it to be at just www.traillady.com. Well, that's where it is now and the less said about that this morning the better.
So, that happened but now I have begun to rebuild. I have the raw journals from most of my trips, dating all the way back to 1975. What better way to spend a winter than in reminiscence. Read about my indoctrination into this crazy world of hiking, when my very own Mother dragged me up Mount Robson in 1975.  Nature vs. nurture? You tell me, as I started my own kids down this path of the wilderness in Paddle the Whiteshell. I've also rebuilt my Camino story in 2000 words or less. That was a bit of a challenge.
The new Trail Lady blog will be more defined as a travel blog. Expect to receive blog posts from the field, specifically Africa in just a couple of weeks, that may be a bit personal and raw. The permanent articles on the web site, though, will become more focused on the location, the experience and the logistics of the trip than on the personal side.
I have a long way to go to restore the ten years of content I've lost, and it's not really going to be possible but the end result might just be a better web site in the end. The web site is still a work in progress but I would appreciate any comments and critiques of the new digs. Visit www.traillady.com to see the main site.