It's time; to pack 28 years of memories into just a few boxes that might fit into our much smaller future lifestyle. Our home in Pinawa is officially sold.
We already had an offer on a regular home in Pinawa when we found this diamond in the rough. We've always felt bad using a loophole to get out of that first deal. I think Elaine Greenfield liked us too much to show us this one until it was almost too late. I'd like to say it took a lot of arm twisting for Ray to see the same charm I saw, but in fact all it took was a stroll down the trail to the canoe dock. We had lunch on the dock that morning, and bought 19 Alexander that afternoon.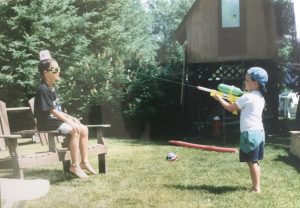 Our family grew up in this home. Rob started Kindergarten. I remember feeling mortified when his teacher chastised me because he only knew his upper case alphabet. Pete followed Rob to school one morning, causing panic on the street as the whole neighbourhood searched for him. That wasn't the first, or the last time the boys were naughty together.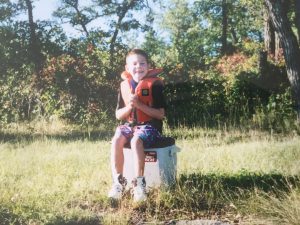 Moving to Pinawa was easy. We paid $53,000 for this house and that was a great deal even in 1992. Living here was not always so easy. From the moment we arrived Ray started with the lay-offs at work. We were so poor I got free daycare when I went to University,  which was a 3 hour drive return.  Ray lost so many jobs I was forced back to work prematurely, but he never actually left the plant site. The joke in the house was he just refused to leave. To get Internet access I had to start my own company.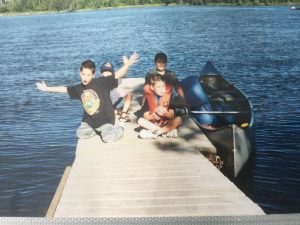 But we had so much fun here. We transitioned from children's birthday parties to garage bands to an empty nest. We installed a hot tub just to save our sanity. We'd sit out there and watch the kids take over our house every night. There was a healthy stash of Northern store pizzas and Nestle's Quik in stock at all times, and the entire town seemed comfortable enough to help themselves. Christmas in Pinawa was always a special time for our whole extended family.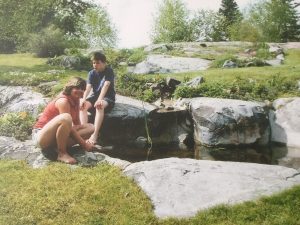 Now it's time to say good by. We don't need this big house any more. Our kids are both on the west coast, having flown the coop further than I would have liked. When the new owners came for a second look they brought their kids. There was life in the house again, kids running, laughing, playing and picking out their rooms. The parents were seeing the charm I saw 28 years ago. It felt just right.
Enough writing for now though. We have work to do. Stop by most Sunday mornings here from now till September as we plan to have a garage sale a week as we sort through everything.